Turn your cheques into Cash immediately !
Cash Your Cheques Fast! Instant Payments via Cash or Mpesa
Convert your Cheques to Cash in a Flash
Immediate liquidity is crucial for thriving businesses. At Mazel Investment, we understand this need and offer Cheque Discounting services that convert your cheques to cash in mere minutes. Whether you're managing cash flow or seizing new opportunities, we're here to ensure your operations never skip a beat.
If you've received a  cheque but can't wait for it to clear, our service is your solution. With minimal requirements, we quickly convert your cheques into cash, giving you the liquidity to cover urgent expenses, seize new opportunities, or simply manage your cash flow better. Our service is fast, secure, and reliable, keeping your business operations smooth.
We discount cheques drawn on reputable organizations once we have confirmation from the drawers or their banks. This process lets you access cash for your business needs while waiting for your cheques to clear. Our discounting service is with recourse to the customer, providing a reliable and efficient way to boost your cash flow when you need it most.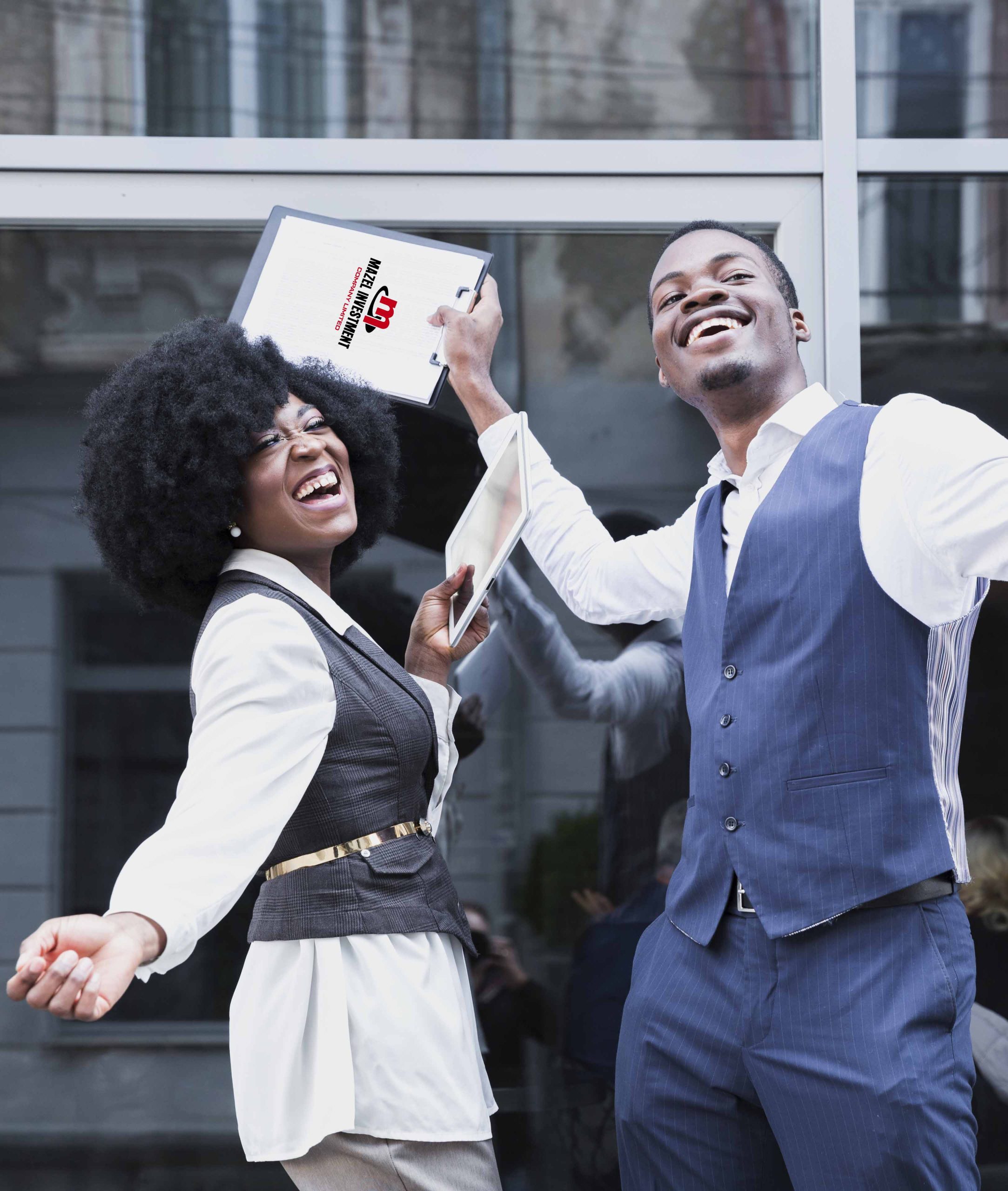 What makes our
Cheque Discounting
service awesome?
Contact us via WhatsApp, email, phone call, our online form, or visit our offices. We provide multiple avenues to start the process according to your convenience.
Requirements To Discount A Cheque
Cheques MUST be drawn on reputable institutions with no record of past unpaid cheques from the drawer
The cheque MUST be current
Payee must be the LEGAL holder of the cheque either as an individual or a company; proof should be presented through National ID / Passport or Company Legal Documents if payee is a company.
Before you visit our office, please ensure you have met the conditions mentioned above and have all the relevant KYC documents ready. Our team is here to help you with a smooth and efficient cheque discounting process, ensuring you can access the funds you need as quickly as possible.
Swift Processing of Your Cheque
Once we've verified that the cheque is drawn on a reputable institution and that you are the legal holder, we will promptly process your cheque for discounting.
Once your cheque has been processed, it's time to get paid! Whether you prefer to collect cash in person, receive a swift M-Pesa transaction, or have the money banked directly into your account, the choice is yours. Mazel Investment prioritizes your convenience, ensuring you receive your funds in the way that best suits your needs.
Fill our Online Application Form